The Harmony School of Innovation Houston Parent Teacher Organization (HSI-H PTO) serves the students, parents, teachers and staff of the Harmony School of Innovation Houston middle school (grades 6 to 8). HSI-H PTO was founded with the following purposes:
To promote the educational and emotional well-being of HSI-H children.
To encourage closer communication, cooperation, and understanding among parents, teachers, staff, and students of HSI-H.
To provide opportunities for discussion of issues pertaining to the school/community and to engage in appropriate action on those issue.
To represent HSI-H parents and teachers to community and public school organizations.
The HSI-I PTO, governed by its bylaws, was formally incorporated with the state of Texas on March 20, 2019. We received tax exempt, public charity status from the Internal Revenue Service (IRS) under Internal Revenue Code (IRC) section 501(c)(3) on April 19, 2019. As a result, our PTO can receive tax deductible donations, enabling donors to deduct their contributions to our PTO from their taxes under IRC and applicable laws and statutes.
As a 501(c)(3) non-profit organization, we operate under the following broad parameters:
No parts of the earning of the HSI-H PTO are distributed to members or officers of the organization.
HSI-H PTO is financed under the general plan of fundraising events and activities, gifts, and grants.
The current HSI-H PTO Executive Committee members are:
Mr. Kaweem Koshan (parent of 7th grade student), President
Ms. Talitha Alexander (parent of 8th grade student), Vice President
VACANT, Treasurer — parents, please contact the PTO to volunteer for this position
VACANT, Secretary — parents, please contact the PTO to volunteer for this position
Ms. Beatriz Herrada (parent of 6th grade student), Advisor
Mr. Harun Yasar (HSI-H Engagement Coordinator), School Liaison

Ms. Sumeyye Osman (HSI-H Dean of Student Culture), Advisory Member
We host monthly meetings for parents, teachers, staff. These are opportunities for us to increase communication between parents and HSI-H teachers and staff, and to hear how the PTO can further support our students and teachers for greater success.
We raise funds mainly through donations from businesses, the community and sources such as grants, but also through sales and other activities. These funds will then be spent on student and teacher activities, such as:
Funding field trips
Buying equipment
Purchasing supplies
Sponsoring teacher professional development
Supporting school improvement projects
Purchasing sports equipment
We support and encourage parents to volunteer for the PTO and HSI-H activities, fostering a greater sense of community and engagement between parents, teachers, staff and students.
10/5/2022 Thanks to the generous $500 donation from Constellation, the PTO donated $500 to the HSI-H Sunshine Committee that provides morale-enhancing support to HSI-H teachers and staff.
9/6/2022 Per Article IV, Section 7 of the bylaws, Ms. Alma Calderon was appointed as our new PTO Treasurer.  We also welcomed Ms. Beatriz Herrada as an advisory member.
5/2/2022 PTO supporting Teacher Appreciation Week through giving of $25 H-E-B gift cards to all teachers and $600 additional funding toward appreciation activities.  Thank you, HEB!!!
4/25/2022 PTO awarded Constellation Community Champions grant of $500.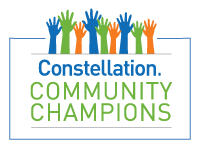 4/4-4/25/2022  PTO snack sales fundraiser earning over $1,700.
3/30/2022 PTO awards three teachers grant money thanks to the Walmart Giving! donation  we received in January.
$281.70 to Mr. Wartko for the purchase of 30 illustrated Texas history books.

From Left to Right: PTO VP Alexander, Mr. Wartko, PTO President Koshan

$150 to Ms. Zermeno to purchase Life Skills Sensory Project items.

From Left to Right: PTO VP Alexander, Ms. Zermeno, PTO President Koshan

$150 to Ms. Yigit to purchase mathematics supplies.
1/4/2022 – The PTO is excited to announce we received a $750 grant from Walmart Giving! This generous grant helps us fund PTO initiatives that will benefit the students, teachers and school! #BetterTogether #WalmartGiving #Walmart
12/11/2021 – New HSI-H PTO Web site published.
11/16/2021 – H-E-B Market is donating gift cards in the amount of $1,500.00 in support of HSI-H PTO. For over 115 years, H-E-B has contributed to worthy causes throughout Texas and Mexico, and they continue to support our community as strongly as ever. Help H-E-B maintain that tradition by visiting your nearest H-E-B store.
As a non-profit organization, HSI-H PTO depends solely on tax-deductible donations from individuals and businesses in order to carry out its important mission.
At this time, we are accepting your tax deductible donations through Zelle®. You may send your tax deductible donation through Zelle® to the following email address:
You may also send your tax deductible donation by check payable to HSI-H PTO to the following mailing address:
HSI-H PTO
Attn: Engagement Coordinator
9421 W. Sam Houston Pkwy S
Houston, Texas 77099
Once your tax deductible donation is received, we can issue a receipt to you for your records.
Download a copy of our Dear Supporter letter and share it with your family, friends, local businesses and anyone else you think may want to contribute their tax deductible donation to HSI-H PTO:  Dear Supporter Letter Download Link
Tax deductions are to the extent provided by law under the Internal Revenue Code. HSI-H PTO Tax ID (EIN): 83-4127312